Doctoral Students
Anne Reed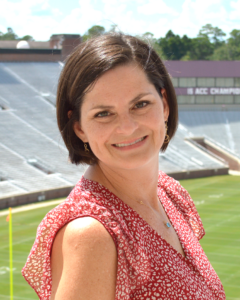 Anne  is a doctoral student and comes to us with valuable experience working in public schools as well as with students with dyslexia. Her research interests include speech sound disorder therapy dosage and intensity on progress, type of reading instruction and its impact on future special education referrals, and state stakeholder (e.g., DOE, legislators) awareness of new speech sound development data and the subsequent impact on SPED eligibility. Anne is currently working on a single case experimental design study, using practice-based coaching to help speech-language pathology assistants and paraeducators use shared book reading techniques. Her favorite children's book is "Little Owl's Night" by Divya Srinivasan.
Master's Thesis Students
Paige Lovell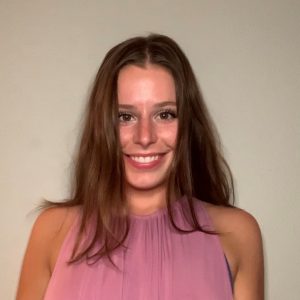 Paige defended her undergraduate thesis in the Spring of 2021. She is now working on a Master's thesis. Paige is very interested in learning about school aged children's language development as well as school-based SLPs. When she was in elementary school, she had first hand experience working with a speech language pathologist for therapy, which has inspired her to go into this career field. She also volunteers at a local elementary school in Tallahassee and enjoys nothing more than working with this group of children on their reading and writing assignments.
Her favorite children's book is Chicka Chicka Boom Boom by Bill Martin Jr. and John Archambault.
Master's Students
Hannah LeBlanc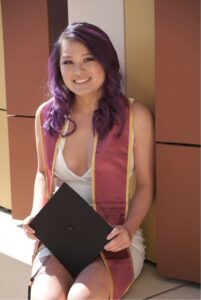 Hannah is a first year graduate student in the Communication Science and Disorders program at Florida State University. She graduated from FSU in the spring of 2020 with B.S. in Communication Science and Disorders. She is a laboratory manager on the Reach Every Reader project at Florida Center for Reading Research. Her main areas of interest are neurological disorders and children with articulation disorders. She also loves napping with her kitten, working out in the gym, traveling and hanging out with my friends. Her favorite children's book is The BFG by Roald Dahl.
Undergraduate Thesis Students
Undergraduate Students
Collaborators
Dr. Sherine Tambyraja, Crane Center for Early Childhood Research & Policy, The Ohio State University
Dr. Toby Macrae, FSU School of Communication Science and Disorders
Dr. Carla Wood, FSU School of Communication Science and Disorders
Dr. Katy Cabbage, Brigham Young University
Dr. Tiffany Hogan, MGH-Institute of Health Professions (SeeHearSpeak Podcast)
Dr. Erin Bush, University of Wyoming
Dr. Judy Harvey, University of Nebraska-Lincoln
Dr. Whitney Schneider-Cline, University of Nebraska-Kearney
Dr. Christina Pelatti, Towson University
Dr. Nicole Patton Terry, FSU College of Education
CLaSS Lab Alum
Briana Acevedo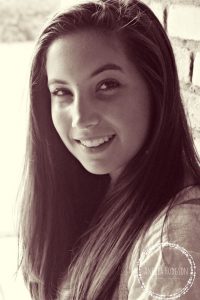 Briana graduated with her master's degree in the summer of 2021.  Her master's thesis will implemented an online early literacy training for parents of infants and toddlers who are deaf and hard of hearing (DHH).  She received her Bachelor's of Science in CSD at FSU with a minor in psychology. Her interests include DHH education and literacy. Briana intends to pursue a doctoral degree to further research in literacy for DHH students. Her favorite children's book is The Foot Book by Dr. Seuss.
Kaia Stevenson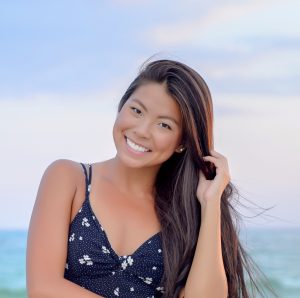 Kaia will graduate in Spring 2022. She defended her undergraduate thesis in Spring 2021. She hopes to work with elementary school age children when she finishes school. She is a member of the women's cross country and track team here at FSU and her favorite book is Click Clack Moo, Cows That Type by Doreen Cronin.
Michelle Chavarro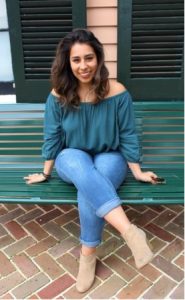 Michelle defended her masters thesis in the Summer of 2020.   She is continuing in the doctoral program for Communication Science and Disorders program at Florida State University. She received her B.S. in CSD at FSU in 2017.  Her master's thesis project included examining spelling errors in children who are bilingual English/ Spanish speaking.  She worked as an SLPA in schools, daycares, and a private clinic out in Quincy for a year after graduation. Michelle is working towards a career in research, focused on child language development and bilingualism. Michelle's favorite children's book is Are You My Mother by P.D. Eastman.
2021 Graduates:
Kara Smith
Falyn Marks
Shay Fitzgerald
Chessa Goodman
Caitlin Fechtel
Kim Kolaci
Former UROP students:
Kevin Miller
Andrea Lopez
Alyssa Ranieri
2020 Graduates:
Kristen Wood
Erica Kochis
Kelsey Paulk
Katie Goodwin
June Kassolis
Vicki Zilbergleyt
2019 Graduates:
Cassidy Flechaus
Alum from the CLaSS Lab at Emerson College:
Carolyn Babeu – 2018 graduate (thesis student)
Divya Swaminathan – 2018 graduate (Divya's thesis was published here)
Caroline Shea – 2018 graduate
Catherine DiBona – 2019 graduate
Clare Mitchell – 2019 graduate
Jen Kurzrok – 2019 graduate
Brittany Schoellkopf – 2017 graduate (undergrad)
Lisa Boldini – 2017 graduate (Lisa's thesis was published here)
Sydney Macnaughton – 2017 graduate
Kelsey Parent – 2017 graduate
Kayla MacKay – 2017 graduate (thesis student)
Corinne Zmoos – 2017 graduate
Lauren Gallagher – 2017 graduate
Stephanie Habib – 2016 graduate
---